NOT JUST YOUR ORDINARY AG DEPARTMENT
Behind the main building of Munford High School lies a thriving Ag Department. The teachers running the school's program believe in hands-on learning and an unwavering work ethic. You can find these dedicated teachers leading their students in hydroponic gardening, welding, veterinary science, a beloved sheep breeding & showing program and more. It's a labor of love but the benefits to the students are unmeasurable. They learn valuable life & leadership skills. Many of these students are able to secure scholarships for college and have successful careers!
PROBLEMS ARISE
Each week, students who are a part of the sheep program take turns tending to the flock. Over Thanksgiving break, Jace Nelson came upon a heartbreaking scene. Dogs had broken the fencing and had attacked part of the flock. A very cold evening was spent with Ms. Ann Johnson, Mr. Jeremy Fair & Dr. Fee rescuing the escaped sheep and tending to the wounded.
Sadly, this wouldn't be the last time the flock was attacked. A month later, another student arrived to witness the attack as it was happening. These attacks resulted in the loss of life of several pregnant ewes, many more injured who required immediate care, the loss of thousands of dollars in livestock, and heartbreak to the teachers and students who care for these animals.
Since Covid, there has been a steady rise in dog attacks on livestock. As people are now home more often, they've brought home dogs to keep them company. Unfortunatly, this has resulted in more dogs running loose and families moving to homes "out in the country." If you're unfamiliar, dogs (even "good dogs") can and will attack livestock for fun and sport, not for food. They will return just to have a good time.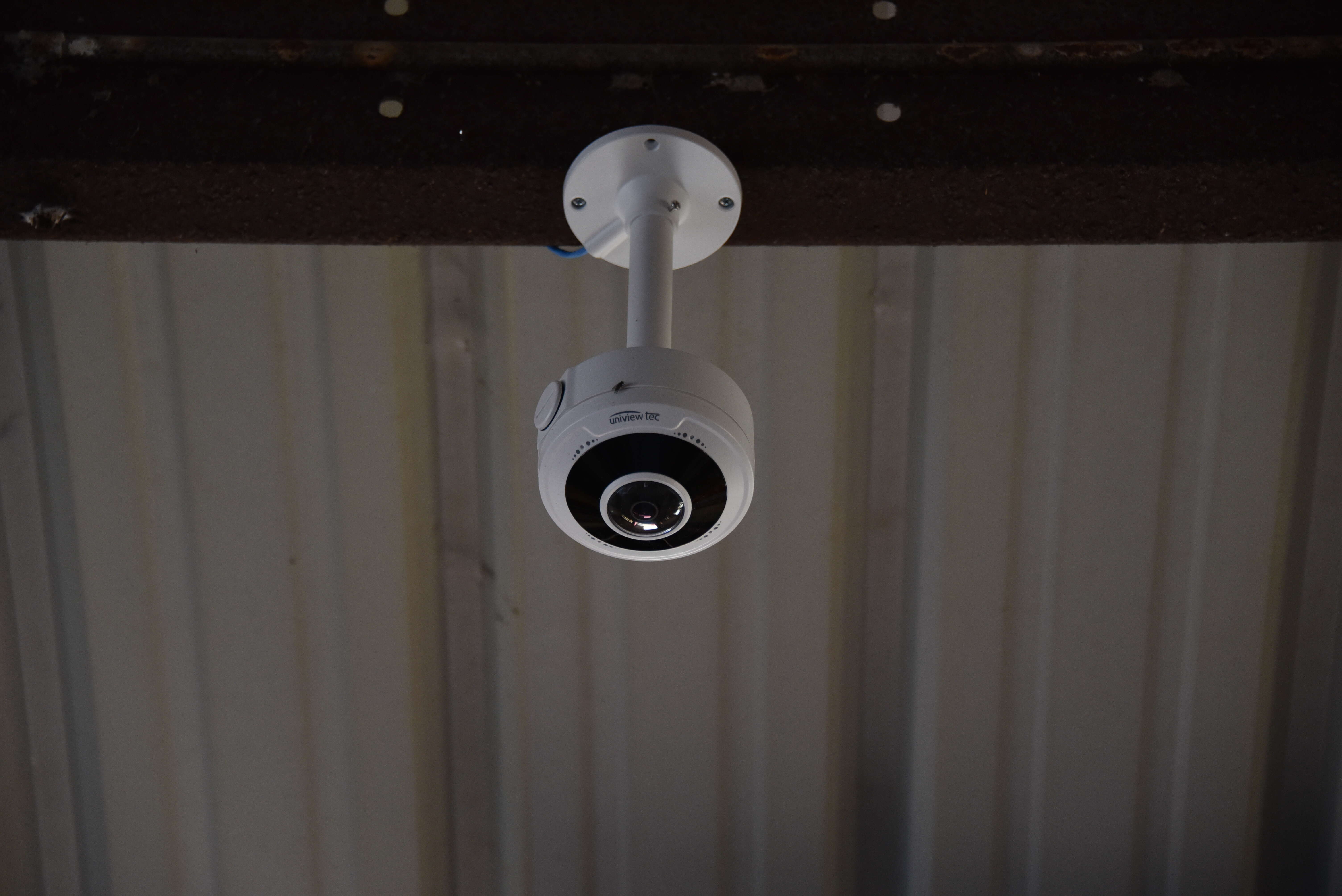 HELP IN THE FORM OF A WATCHFUL EYE
We asked Ms. Ann if the use of a camera system would be a benefit to keep an eye on the flock. Her answer was a resounding YES! Not only can they pull video evidence if an attack occurs or identify dogs that are hanging around too long, they can peek in on the sheep and put eyes on them periodically. During the month of February the ewes were all due to have their lambs. With the help of a 360° cameras inside the barn, Mr. Fair can check in on the ewes and their lambs. This provides valuable time saving advantages for him. With new lambs now a part of the flock, a quick check done remotely can help ease the mind of the teachers and students.
Just a couple weeks ago, dogs attacked again. This time, video evidence from the outdoor dome cameras quickly aided in the identification of the dogs and their owner. This system provided an opportunity to enforce corrective action so the dogs would not return again. With major housing development happening around the school, Munford High is seeking to prevent these attacks in every way possible.
WHY LOCAL MATTERS
Because of the ongoing business we receive from our local residents and businesses, Just-N-Case Security is able to give back to our community. The camera system and installation was 100% donated to them. This community matters to us. We live here. We work here. This is home. We want Munford Livestock's program to grow and be successful. It's an investment in the future of Tipton County! Thank you to our customers who choose to do business with us! Your dollars matter and we don't take that for granted! When you keep your dollars local, small businesses like ours give back to the community! Just-N-Case Security believes in giving back in meaningful ways and we hope to continue those values for decades to come!
Read more about the lastest in security and how Just-N-Case Security can meet your needs.
If you are ready to get more information or to schedule a quote on a security or camera system, Contact Us or call 901-837-8090.
WAYS YOU CAN HELP
Continue to choose local!
Get Involved and find out more about Munford's FFA Program!
Check them out on Facebook.
They are currently selling their lamb brats at Lightfoot Farms in Millington. Hydroponic lettuce and tomatoes are also available for purchase! You can also contact the Ag Dept at the school to purchase.
…..And please be a responsible pet owner. This dog attack isn't an anomaly. Farmers' livelihoods are threatened every day by loose dogs.